Lead Acid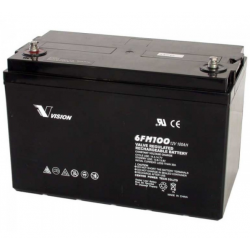 Vision 12V - 100 AH Battery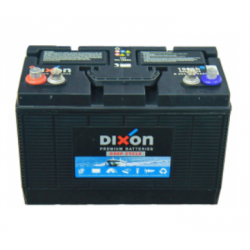 105AH DC 12V 105AH, DUAL TERM, LWH: 327X170X240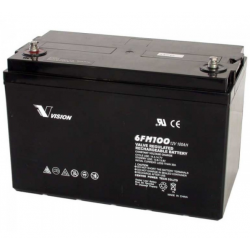 Vision 12V-100 AH Battery (SOL-B-100-12V-Z)
Deep Cycle 100Ah 12V Fully Sealed  AGM  Technology

The rechargeable batteries are lead-lead dioxide systems. The dilute sulfuric acid electrolyte is absorbed by separators and plates and thus immobilized. Should the battery be accidentally overcharged producing hydrogen and oxygen, special one-way valves allow the gases to escape thus avoiding excessive pressure build-up. Otherwise, the battery is completely sealed and is, therefore, maintenance-free, leak proof and usable in any position.
General Features
Advanced pure lead technology.
Stronger discharge performance.
Excellent consistency and reliability.
Special design to avoid thermal runaway.
Can be mounted in any orientation.
Longer float & cycle life, longer warranty.
Maintenance-free operation.
Low self discharge.
Case and cover avaiable in both standard and flame restardant ABS.
Vision 12V - 100 AH Battery